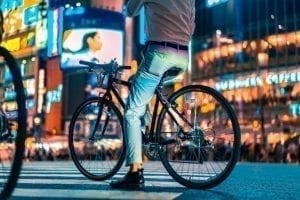 If you have recently been involved in a bicycle accident, chances are you want to know what to do. You may feel lost navigating through the complex world of insurance and frustrated with the amounts of endless doctor appointments. You may have been forced to take time off from work or school and have felt a significant decrease in income, performance, or quality of life. Being involved in a bicyclist accident often ends in severe or sometimes fatal injuries, it has permanent and life-altering effects that can affect you and your loved ones.
An accident can be traumatizing, especially for those who are bicyclists. It is important to have a clear and concise plan of action to help mitigate a personal injury claim and help recover compensation for your pain and suffering.
If you are a bicyclist that was injured in an accident, contact Joseph M. Ghabour & Associates, LLC to discuss your case. If your injuries are serious, it is important to immediately seek a consultation with a qualified personal injury attorney, one who understands what sets bicycle accidents apart. Joseph M. Ghabour, Esq. and his team have experience with bicycle accidents and will tailor their representation to the special needs of your case. The personal injury team will handle your claim with the utmost care and help guide you through the difficult recovery following an accident.
As a cyclist, avoiding potential risks diminishes the probability of accidents. While not all accidents can be avoided, here is a helpful list of steps to try to protect cyclists from any potential dangers, as well as, create an effective case should a mishap happen.