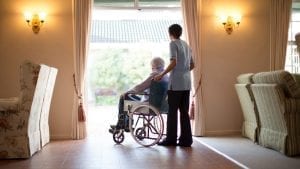 Placing your loved one in a nursing home is often difficult and emotional. You are supposed to trust the facility to care for, treat, and watch over your family members. In New Jersey, there are specific laws protecting the patients of nursing homes. Nursing homes have a duty to:
Accommodate, protect and properly supervise all patients;
Provide a safe, sanitary and secure facility;
Follow all health and safety policies and regulations;
Hire only qualified, trained and properly supervise all employees.
When the procedures or rules are breached, they could result in personal injuries to your loved one.  These accidents can include:
Accidents that result in broken bones;
Assault or battery on a patient;
Patients that suffer from infections and/or sepsis;
Patient's given the wrong medication;
Slip and fall accidents;
Lack of care of the patient
And more….
Accidents can happen, but when accidents are the result of a negligent party what can you do? If you suspect that your family member has been neglected by a nursing facility, contact Joseph M. Ghabour & Associates LLC, we will work with you and your family member to get the compensation they deserve.