Running to the grocery store for a few items is a normal part of our daily lives. As customers, we go to the store with our shopping lists, walk around grabbing the items we need from the shelves stocked by employees. We have an expectation that the business we are shopping at has taken measurements to ensure the safety of its customers.  A spill (water or otherwise) that has caused the floor to become slippery may cause a customer to fall and can result in permanent injuries. You may wonder who should be responsible should an accident like that occur?
While every slip and fall case is different, grocery stores (including mega stores) have a  legal responsibility to keep their stores safe and free from hazards.  Most accidents that occur in a grocery store could be easily avoided if the proper precautions were taken.
Some common causes of customer-related injuries are liquid spills, slippery surfaces, torn carpets, improperly set-up displays, improper stacking of canned goods or leaks in sprinklers in the produce section . Any of these situations could be easily corrected if there is proper inspection of the property by the employees and timely cleaning of such spills or correction of hazards.
If a grocery store employee is aware of a hazardous area in the store they have a duty to remedy the issue as soon as practicable. If they do not address it and a customer is injured, the grocery store can be held financially liable for medical bills and pain and suffering.
To file a claim against a store for a personal injury-related claim, you must prove any of the following conditions were present:
The owners of the property or the employees caused a dangerous surface that caused a customer to be injured.
The owners of the property or an employee knew of the dangerous area and failed to address it.
The owners of the property or an employee should have known of the dangerous area because a "reasonable" person who was responsible for taking care of the property would have addressed the issue and fixed it.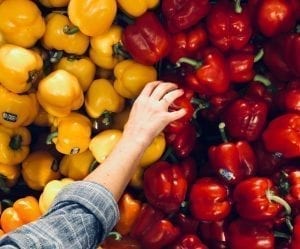 If you or someone you know was involved in an accident at a Grocery Store, contact us today for  free, no-obligation consultation!