A basic policy is a very limited policy and provides only the very minimum insurance coverage for NJ Law. The basic policy includes a $15,000.00 limit in personal injury protection, which means  if you were in an accident, your insurance company is only required to pay up to the $15,000.00 for your medical bills. There are exceptions, however most of the time your insurance company will pay is $15,000.00. If you are in an accident that requires medically necessary treatment in an acute hospital or trauma care center, your policy limit could be raised to $250,000.00 to cover costs that are incurred, but those are for the most serious of cases.  If you are injured in an accident, most of the time, a basic policy will not cover expensive hospital or doctor bills. You may be responsible for the outstanding medical bills and it can cause financial hardships.
The most common policy is the Standard Policy, the policy limit for personal injury protection can be as low as $15,000.00 and as high as $250,000.00. You can elect the coverage options in this policy such as bodily injury liability, property damage liability, personal injury protection, comprehensive, collision, under-insured/uninsured motorist coverage and add Extra PIP Package Coverage for additional coverage like those of essential services (lawn care, laundry, cleaning, etc.), income continuation, death benefit or funeral expenses to your policy in the event of an accident. It is important to consider all your assets and the type of insurance you will need when selecting insurance. If you are ever in an accident, it is suggested to have a higher policy limit and additional protections in order to protect you from incurring financial loss and hardships, as well as protecting your assets from litigation. If you would like more information on auto insurance click here.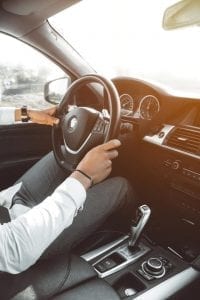 If you have been involved in an accident, contact Joseph M. Ghabour & Associates, LLC today to discuss your case!