Personal Injury Protection Coverage (PIP) is insurance coverage for injuries sustained by you or other persons covered by your policy.  It covers what insurance companies call "reasonable and customary" medical services for injuries you sustain in an accident, up to the limit your PIP coverage. This coverage is available regardless of who is at fault in the accident.
One important benefit of PIP is that it will cover treatment for injuries you sustained in an auto accident, up to the limit of your coverage with minimal deductibles and co-pay.  Your Personal Injury Protection Coverage depends on what type of policy you select for insurance.  A basic policy offers a very limited amount in Personal Injury Protection (PIP) to cover your injuries in an accident.  The basic policy starts with a basic limit of $15,000 to cover your medical expenses resulting from an accident, with options up to $250,000 for an additional premium. The Standard policy is the most common policy in New Jersey and you can select different options pertaining to your needs. For more info on basic and standard policies, click here.
Another advantage of a PIP policy is that it comes with few provisions and exclusions compared to the pages and pages of fine print that usually comprise your average health insurance policy. That means that PIP typically covers medical services that most health insurance policies do not—often including chiropractic care, dental care and others. What's more, you're not limited to a single provider. The reason why PIP is broader in terms of the care and providers it will cover is that the situation in which it becomes active is narrower. Your health insurance will cover any illness or injury, regardless of when or how it was caused. PIP insurance, on the other hand, will only pay for injuries sustained in a car accident.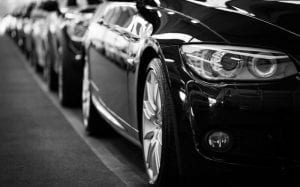 If you or someone you know has been involved in an accident, call us today for a consultation!