Were you injured in an accident? Do you suffer from serious, and permanent injuries?  If you have, and you wish to consult an attorney, but have no idea where to start, here is a list of steps to help you find the right personal injury attorney.
Research your case type.
The first action you should take is to research what type of attorney fits your needs. Not all personal injury and workers' compensation cases are the same and most cases are rarely as easy as they sound. It is critical to research what specific legal case you may have and determine what type of attorney you need. All accidents are not the same and you need to find an attorney who has a history of handling cases like yours.
Begin to gather names of potential attorneys to consult with.
It is easy to find an attorney online. However, do your research on the attorney and check out the reviews of the firm. An attorney who has several promising positive reviews and practices in the field may be a good lead to a potential attorney. If you can't find an attorney online, or an attorney does not have good reviews, you may want to cross them off your list. Another valuable resource you should consider is reaching out to friends and family members who have had experience with an attorney in your community. If you cannot find an attorney through the internet or your friends/family, you should consider a state Bar-approved referral service as a source for qualified attorneys. Once you have put together what you believe to be an adequate list of attorneys, start reaching out.
Call the attorney's office ask questions and request written information.
On your search for the right attorney, it is important to ask questions that will make you feel comfortable in your selection of an attorney. Click here for a series of questions you may want to consider. Ask if your attorney has any articles or books and request them. They may send you helpful resources that you can use to decide if the attorney is a good fit or not. If an attorney cannot or declines to provide you with written information, you may want to remove them from your list. You are about to enter into a very important contract with an attorney that is going to be responsible for your legal and financial welfare. If they have not taken the time to put together meaningful consumer information in writing, they may be a poor choice. If you contact their office and find yourself experiencing high-pressure sales tactics, immediately run the other way.
Narrow your choices and Rank the information you received.
Rank the information you've received into the categories that you feel are most important, you'll be in a position to make a decision that is both wise and based on real information that you've gathered from the attorneys you've interviewed. Take your time in your selection of your attorney, as this will be one of the most important decisions you can make in determining the outcome of your personal injury claim. At this stage, you should narrow your choices to an attorney that is experienced and have provided you with written information about your particular legal problem.  No matter how experienced the attorney, it is critical that you feel comfortable entrusting your case to the attorney at what can be a very stressful time.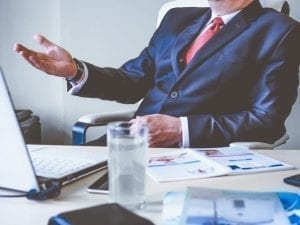 Contact Joseph M. Ghabour & Associates, LLC, today to discuss your case with an experienced and attentive attorney who specializes in personal injury and workers' compensation matters.