If you are searching for an attorney and have no idea what to ask, here is a handy list you can ask to help narrow down the choices you have to choose an attorney.
How many years have you been a practicing attorney?
You do not want someone who has just graduated from law school. It is necessary to find an attorney who specializes in the type of case you have and has experience with cases that are similar to yours.
What experience do you have in handling cases like mine?
The attorney should have worked on not just any personal injury case, but one with real similarities to yours.
Please explain my case to me. What legal challenges do you see?
This is a good test of the attorney's ability to communicate clearly with you in a caring and understanding manner.
What is your rating on Avvo.com, Google, Yelp, etc.?
This is an excellent web resource to find meaningful information on the attorney you may be considering.
Do you carry malpractice insurance?
If they do not carry this insurance, it may show that they are reckless and unconcerned with your welfare.
Have you been disciplined by your state Bar association?
If they have, let them offer you an explanation and you can decide if it is something that should take them off your list.
Please describe the process that I will experience in the handling of my case.
Again this will be a good test of communication skills and allow you to determine if this is a firm that you want to work with.
Who in your office will I be working with on my case?
Find out if you are going to be working with a qualified attorney or only a paralegal.
How will you keep me informed as to the status of my case?
The attorney you hire should be able to give you a clear explanation of their communication policy with their clients.
What is my case worth?
This is a good trick question. Any attorney that begins quoting you numbers is someone that you should not consider. Most ethical attorneys are going to review your case in detail with you and explain the different parameters involved.  No attorney can predict with any certainty the ultimate result in your case.
Do you represent insurance companies?
This is a good question to ask because you will want to know whether there may be a conflict of interest with this particular attorney and your case.
Do you regularly attend continuing legal education courses in the area of personal injury?
Did their education end with law school? If yes, take them out of the running.
Have you published articles, guides, or books for consumers or other attorneys?
You want the best, and if they have published a book, you will be able to see their expertise in print.
For more information on how to find the right attorney for your case, click here.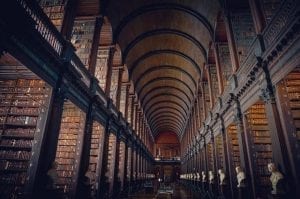 If you are looking for a New Jersey Personal Injury or Workers' Compensation attorney, contact Joseph M. Ghabour & Asssociates, LLC to speak to an attorney!