A great deal of the evidence from a personal injury lawsuit will come from your memory. After time passes, your memory may not be as clear as it was right after the accident. It's important to write everything down as soon as you can following an accident when it's fresh in your mind. Using a journal or diary to keep track of the changes in your health and treatment is also important, it will help to know how you were feeling at the time of the accident through the time  you complete treatment.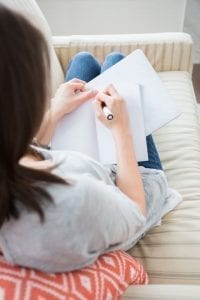 To assist you with keeping your record, Mr. Ghabour has made the Injury Victim's Diary—Records Are the Tools of Justice, which is a simple-to-utilize instrument intended to guarantee that all critical information regarding the accident will be recorded. The information you write down could greatly influence the outcome of your case, so it is important to fill it out as best as you can.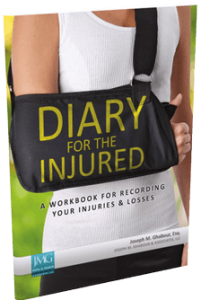 Besides your memory, your records are also vital to your personal injury claim. Your records will help you keep track of the history of your accident as well as give the attorney information that will be prevalent in the defense of your claim. Each case heavily relies on your:
Photographs
Police Report or Accident Reports
Hospital and Doctor Records
MRI/CT Scan/X-ray Reports
Expert Reports
Prescription Records
Medical Bills
Correspondence related to the accident
Insurance Records
Employment Records
Records from any prior injuries.
All records from the hospital, doctors, police, insurance company, and your personal notes should be kept together in a safe, dry and clean area, so you can protect the documents from harm. These records could be crucial to your case and will help in the event you proceed to litigation.
If you have any pictures of the accident scene, or of your  injuries, make sure they are in a place that will be safe from any potential hazards. If possible, make a copy and keep it in a separate, but equally safe, place. Another idea is to save copies of  photos to a usb drive or a cloud based drive, just in case something happens to your computer or phone that has the saved the originals.
One thing to remember during the personal injury claim process is documentation is key. By keeping good records, you greatly enhance your chances of a successful claim.
If you have been injured in an accident, call us today to discuss what your next steps should be.