To get reasonable compensation from insurance agencies, documentation is everything. After an accident, it is important to start documenting your injuries. Keeping a record of your injuries, your symptoms, limitations, and pain level will help you explain to your doctor what you are feeling in between your doctors appointments. Sometimes, your pain can be intermittent or certain details can escape your memory, this will help your doctor have a full picture of what you are feeling and when you feel it.
While it is your doctor's job to evaluate and diagnosis the injuries, it is your responsibility to tell your doctor everything you are feeling. By keeping detailed notes, it will help your doctor understand what you are feeling throughout the day, help finalize a diagnosis and create a better treatment plan. When it comes to your medical records, it is important for your doctor to include as much detail as possible with regards to your injury and the accident.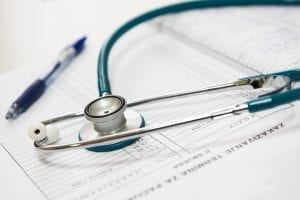 Medical records and other documents that will be provided to the insurance company, will be crucial to the evaluation of your claim. Insurance Adjusters use computer programs to review all the records and documents pertaining to a case in order to evaluate the claim. It's important to be thorough and have your doctor document everything and provide the same to the insurance company. If the necessary documentation isn't entered into the computer program properly or doesn't match the criteria that the computer can comprehend when it analyzes the data, the program may not be able to appropriately assess your physical injuries and your claim could suffer.